Temple City High School
Classes of 1961 and 1962
50th Reunion

---
Only One Week to Go!
Watch This Space for Link to Download Our Reunion Song List (Coming September 17)

Date

The reunion committee is excited to announce that the 50th Reunion of the Classes of 1961 and 1962 will be held on the weekend of September 15-16, 2012.
Location
The main reunion event will be held at the Hyatt Regency Newport Beach, 1107 Jamboree Road, Newport Beach, California, 92660; 949-729-1234, from 6:00 PM to 11:00 PM on Saturday September 15. It will feature a buffet dinner and the companionship of the friends of your youth. Dress will be "dressy casual."
Sunday Post-Reunion Picnic
Because we recognize that there is never enough time at the evening reunion event to talk to all the people from your past that you would like to catch up with, there will be a picnic/beach party on Sunday, September 16, from 10:00 AM to 2:00 PM at Peninsula Park which is on the beach on the Newport Peninsula just off Main Street. Here is a Google Map link for the 1.6 mile walk or drive from the hotel using the Balboa Ferry.
Food
Due to the number of classmates who will be staying in hotels and are unable to engage in food prep for a potluck, it has to be strictly BYO (one advantage of which being you can each bring what you like and can watch out for your own special dietary needs, etc.)
We have two public grills reserved for us so you can barbecue hot dogs, hamburgers, or whatever you choose to bring that needs to be cooked. The committee chair will bring a 20 lb bag of charcoal and one or more committee members and/or classmates might consider bringing one as well (or a smaller bag)
For everyone, but particularly for those who are staying at the Hyatt or nearby, here are the four groceries on the route from the hotel to Peninsula Park using the Balboa Ferry:

Pavilions Market - 1000 Bayside Dr, Newport Beach - (949) 760-0975 -- The "Cadillac" part of the California portion of the Safeway/Von's chain, this will be the largest and most complete of the four groceries. I have never been to this location, but among other things, most Pavilions have a great sandwich bar in the deli section. This is about a block west of Jamboree Road after it crosses PCH.
Hershey's Market - 200 Marine Ave on Balboa Island - (949) 673-0330 in "downtown" Bal Island
Island Market - 500 South Bay Front on Balboa Island - (949) 673-8580 in the same block as the ferry terminal
Promeli's Seaside Market - 508 W Balboa Blvd, Newport Beach - (949) 566-9996 about 8 blocks west of the picnic site

Not on the walking route to the ferry, but within quick driving distance of the Hyatt Regency about 1.5 miles southeast down PCH -- Bristol Farms - 810 Avocado Ave, Newport Beach - (949) 760-6514. At the corner of Avocado and PCH, Bristol Farms is part of a gourmet supermarket chain with a large and exotic array of meats, cheeses, veggies, wines and just about anything you could imagine -- and you can get take-out too.

If you don't want to shop and carry picnic food to the beach there are a few restaurants in the immediate vicinity of the park's picnic area where you can either take a break from the gathering and eat in or get take-out to come back with -- including

Ruby's at the end of the Balboa Pier (hard to beat Ruby's but it is a bit of a walk to the end of the pier and back)
BJ's Restaurant and Brewhouse at 106 Main St a few doors away from the park (an excellent chain -- however, the reviews remark that this particular location is a mini-version of most of the BJ's but it should be good enough for take-out. They are noted for their pizza. The chain's jambalaya is to die for although it may not be on this BJ's menu.)
Bella Luna Cafe at 701 E Ocean Front across the street from the park (the committee has no experience with it)
Park Rules:
NO ALCOHOL -- There are nearby bars if you have to have it, but don't bring any to the park or on the beach
No loud music. Personal devices are permissible but it cannot be amplified to a level that can be heard beyond our immediate area
Our permit is for 35 people. The committee expects (and hopes) that we will have more than that in attendance, but we must be careful not to have more than 35 around the picnic tables and barbecue pits at any one time (our reserved area) or your chairperson is going to get a huge fine assessed. But we are in a public park which is unreserved and for use of anyone, so there is no prohibition against spreading out into other areas of the park. There is also a large athletic field just south of the park across A Street, which essentially forms a part of the park.
Admission
There is no admission fee. All classmates are welcome and encouraged to come whether or not you attend the Saturday night main event. The committee did have to pay Newport Beach $72 per hour rent on the space plus an administrative fee for a total of $288. Voluntary contributions towards our expenses would not be turned down. However, our contract with the city prohibits us from openly collecting contributions or they will consider it a commercial gathering and charge us even more fees -- so if you feel like helping out please discreetly contact a committee member at the picnic (or the night before -- or, if you're registered at PayPal you can submit a contribution directed to the chair at the chair's e-mail address: equity@iname.com ).
Parking
The major parking lot for our picnic area is the Balboa Pier lot just north of the park which occupies the area to the ocean side of Balboa Blvd from Adams St to Main St. The Balboa Pier lot entrance is located at Palm and Balboa Blvd. Cars are 50 cents every 20 minutes to a maximum of $15.00 per day. Some meters are equipped to take payment by credit card. There is no additional fee to the consumer for credit card transactions at meters or pay stations accepting credit cards. If you don't wish to pay by credit card bring lots of quarters.
There are also two small lots, the A St lot which borders Peninsula Park on the ocean side and on the east side along A St and the B St lot which is along B St at the far end of the athletic field to the east of the park. The meters at these two lots also have the option to pay by phone (via the ParkMobile app available for smart phones). At meters with the pay by phone option, there is a 35 cent consumer charge per transaction which ParkMobile charges. If you decide to install the mobile app please be sure to visit the Newport Beach help page on ParkMobile so that you won't make mistakes that both get you charged for the parking and still cause you to run the risk of a citation. (I gave you the link for the NB help page because it's VERY hard to find on the ParkMobile site [hint: you have to click on the red "Help" icon on the right edge of any ParkMobile page and then type in a search for the name of the city you're interested in.] On that sheet the Zone code for A St is 9758 and for B St it's 9735. But you should still read the NB help page for all the pertinent details.) At its current stage of development, ParkMobile appears to be heavily developed on the East Coast and not too much in SoCal yet. But it looks very promising for the future. For me, even though I have the ParkMobile app, I'll probably opt for a straight credit card transaction on the meter itself.
There is also metered street parking out on Balboa Blvd, although you'll be competing with the Pavilion and Fun Zone crowds for those.
Ferry
Each ferry holds three cars and 75 passengers and runs every five minutes in each direction (two ferries run and pass each other midway).
Fares:
Adults are $1
Children 5+ to11 - .50
Children under 5 - Free

Vehicles (Passengers are Extra)
Car and Driver $2 plus $1 for each adult passenger
Motorcycle and Driver $1.50
Bicycle and Rider $1.50
Bicycle and Child .75
An observation: This probably won't happen on September 16 because the committee specifically chose that weekend since it offered the potential of summer weather but after the summer season is over, the crowds are gone, and school is back in session -- however, your chairperson was on the Peninsula on Labor Day Sunday and it was a logistical nightmare. There was no hope of parking in the Balboa Pier lot, so we decided not to go to the beach but just take the ferry and leave via PCH. Even at 3 cars per ferry we waited in line the short two blocks from Balboa Blvd to the ferry for over 30 minutes. When we drove off on Bal Island the cars waiting to board the ferry to the Peninsula were lined up for 8-10 blocks along Agate and Park Avenues. That had to have amounted to more than a 2-hour wait. It should not be that bad on September 16, but if you don't want to risk it and you have a car, the chair would recommend just entering the Newport Peninsula the usual way at the PCH and Newport Blvd (CA-55) interchange and driving down the peninsula to Palm, A, or B Streets to park. If you're planning to walk from the hotel to the ferry and picnic (1.6 miles) the ferry crossing should present no problems at all for pedestrians no matter how bad it might look for vehicles.
Some helpful images related to the Picnic site:
Park and Parking Map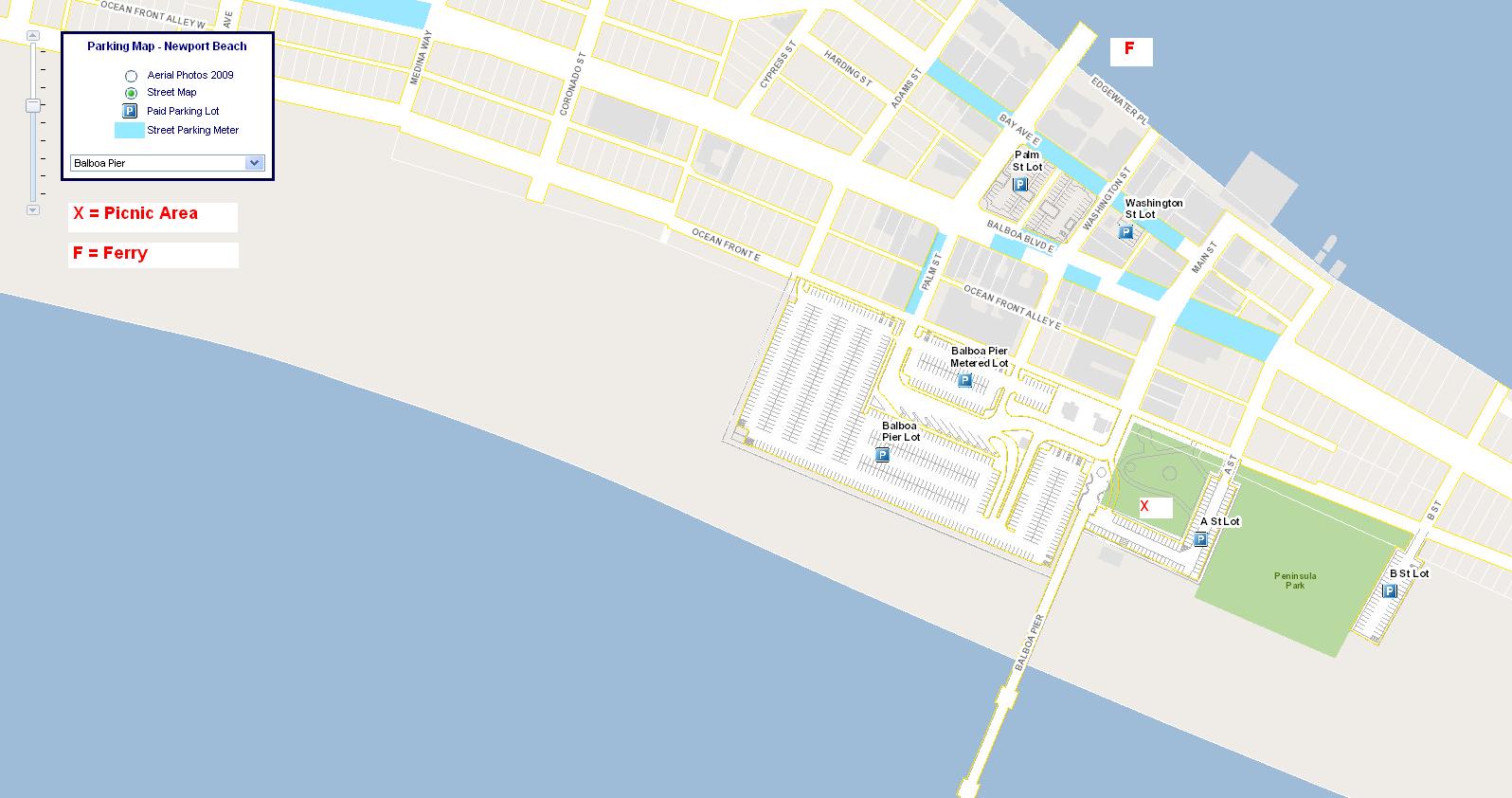 Google Map Street View of Park Entrance at Main Street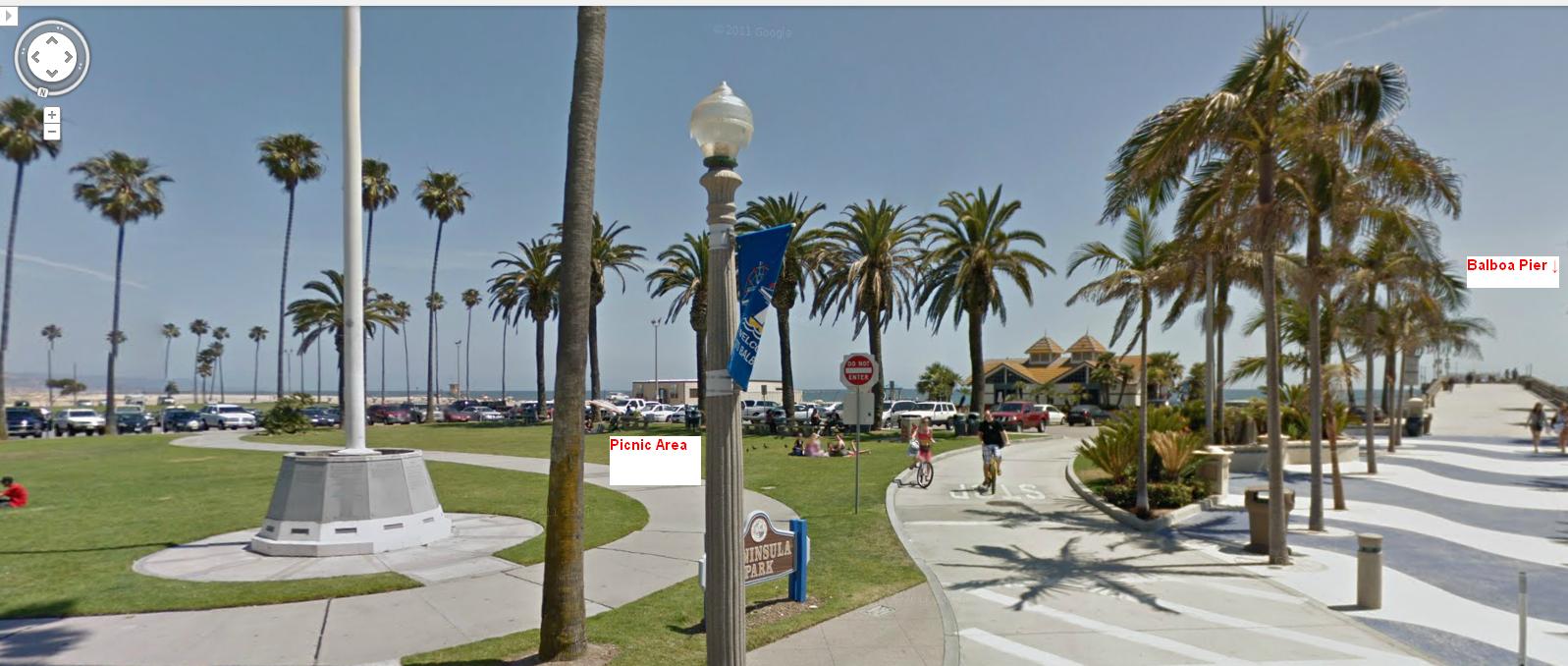 The route map from the hotel to the picnic site is in the map link at the beginning of this section about the picnic.
Reunion Registration
Only One Week to Go!
We have once again contracted with Great Reunions to produce the Saturday event. Please go to the TCHS 61-62 Reunion Page on the Great Reunions website to register for the reunion and provide current contact information. Note that: "The deadline for receiving Bio-Sheets is one month prior to your reunion date. " That means it is now too late to have a page in the Bio Book if you have not previously done this.
Since it is now within the last four weeks before the reunion to register Great Reunions will add a $20 surcharge to the $99 event fee, so the price presently is $119. If you come in unregistered and pay at the door the night of the reunion the price per ticket becomes $139 cash only.
But, registered or not, please use the contact information page on the TCHS 61-62 Great Reunions page to provide updated contact information for yourself if you have not done so already and for anyone else you know in either of the two classes. When you enter your own contact information or that of others, would you please send a copy of that information to the committee as well using the e-mail address provided at the end of this page?
You will find a link on our Great Reunions page to the Hyatt's site where you can register for rooms (although the rates are lower at Hotels.com and AARP). If you are not yet registered at the hotel, in August both the hotel and Hotels.com has been having a sale price on a King or Double bed room for $139. In this instance, it would be cheaper to register through the hotel's web site as Hotels.com charges a small fee for the booking.
Travel Notes
If you do plan to stay at the Hyatt and do not plan to travel elsewhere in SoCal, you may be able to forego the expense of a rental car because the Hyatt has a hotel shuttle from and to John Wayne Airport.

If you are living outside Southern California and would like to contact classmates in your area to make joint travel plans or for other reasons, send the committee an e-mail and we will try to put you in contact with each other.
---
TCHS Alumni Website
Don't forget to also register at Rees Clark's TCHS alumni website: www.tchsalumni.org
The alumni website is not specifically for our reunion but for all things related to all classes of TCHS alums. You'll find TCHS news, classmate updates, and memory lane postings. But the main value of being a member is to have e-mail contact with other TC alums without having to reveal your e-mail address. Once you are registered using your actual e-mail address it will not be revealed on the site but the site will forward to your e-mail address all messages left for you on the site.
After you have registered there please visit the alumni site at least once a year to keep your registration active. And by all means, whenever you change your primary e-mail address include the alumni site among those you notify of the change so that your messages can continue to reach you.
---
Customize Your Own Reunion Wear
The committee is not going to get into the business of designing and selling t-shirts and other reunion apparel. But here is a site too good not to share with everyone so you can individually design your own reunion apparel to wear around the hotel and to the Sunday event. It's PrepSportswear.

The link in the image above will get you to the landing page for TCHS. (If you left click it will take you off the page you are reading right now [use the back button to get back here]. If you right click you can choose to open it in a new tab or window so you can keep the present page available to refer to as you use the PrepSportswear site.) From there explore the kinds of clothing you might like (Mens, Womens, T-shirts, Sweatshirts etc). As you surf you may or may not find the "Pick It, Design It" bar already filled in with the "Sport" window showing "Reunion", the "Number" window filled in with "50", and the "Year" window filled in with "1962." You can change the "Sport" window just by clicking in it to open up the selection menu. You can change the "Number" and "Year" windows simply by overwriting.
As you browse a clothing category (say Men's t-shirts), a number of examples will be displayed. Ignore the particular design on the fronts because you can change that. Rather make your selection by price, quality, fabric content, available fabric colors, etc.
When you're settled on the kind of clothing you want, pick a particular item and then the page should show Selections 01-05 allowing you to customize your apparel the way you would like. (If the Selections seem blanked out, look in "03 Choose Design" and click on "Design Colors" under "advanced edit" and selections in all the categories should open up.)
01 - Select Activity: Click on "See More" and a list will open up to let you choose from a large number of activities to imprint. If you click on category "Alumni" a sub-list will open allowing you to specify the imprint. "Alumni," "Reunion" and "Class Reunion" are suggested appropriate choices in the sub-menu if you want your apparel to be geared to the 50th Reunion (you can do anything you want though and not have it geared to the reunion if that's your wish) -- each will cause their own variances later in the customizing.

02 - Personalize: we suggest you put "#50" in the first box and either "1961" or "1962" in the second box (unfortunately it won't combine the two).

03 - Choose Design: will open a scroll bar menu offering a truly remarkable number of possible imprints to put on your item. If it doesn't appear, click "Design Colors" as noted above. Hard choosing here. The sample picture will change with each imprint you browse through and it magnifies so you can see exactly what the design looks like on the apparel.

04 - Colors: choose the color of your apparel fabric from the little color boxes (which will display a text of the color with a mouse rollover).

05 - Size and Quantity: self-explanatory (but there is a "size chart" icon and phone support if you need to talk to anyone before ordering).
Here are two examples we created: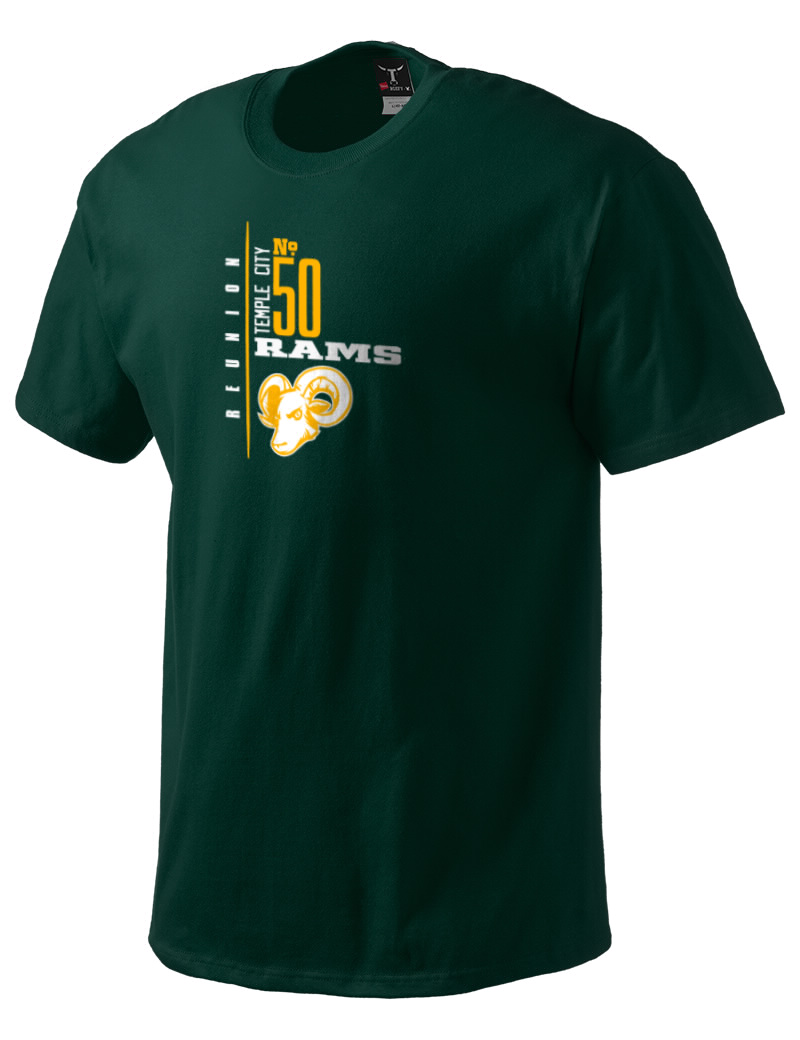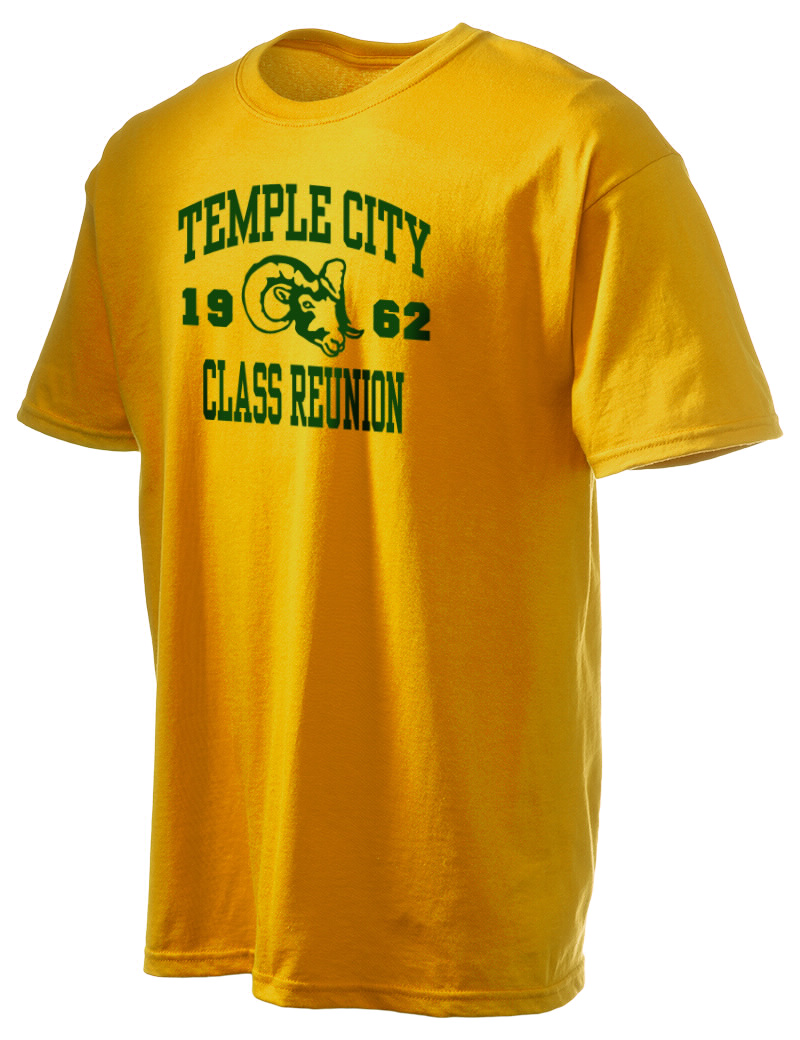 ---

Your Committee
| | |
| --- | --- |
| 1961 | 1962 |
| Linda Skelley Kerkow | Nancy Harp Broadhag |
| Janice Yenglin Wolff | Sharyn Thompson Nelson |
| Anne Seeger Beveridge | David Blakesley |
| Committee Chair: | Richard Curtis |
FONT>
Write us: tchs.61-62.reunion@alumni.com