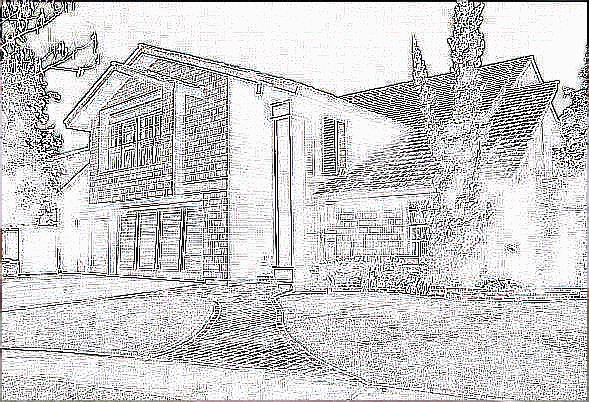 Welcome to Cerritos
in Southern California
---
Thank you for your interest in a home exchange. On these pages we will show you more of our home, community and the things which make Southern California a great place to visit. We are veterans of one previous home exchange with a family in the United Kingdom which went very well, so we are looking forward to another.
We will be traveling to the United Kingdom from the second week in June through the first week in July 1999. Because we will be traveling with Pat's childhood friends our vacation dates are inflexible, but that does not mean yours have to precisely match ours. On our last exchange we successfully overlapped the start and finish of our respective vacations and were able to transport each other from the airports as well as spend a few days getting to know our exchangers at home. Don't worry if you do not have a full four weeks' vacation as we plan to travel elsewhere in the UK and can arrange to limit our time in the London area to a couple weeks if absolutely necessary. (Of course we would prefer to have your home as a base of operations throughout our whole stay if possible.)
---
Who Are We?
We are a married couple in our early Fifties who celebrated our 30th anniversary earlier this year. Our two sons are grown and almost out of the nest. One is a new lawyer, the other is seeking a post-graduate degree in biology.

Pat is a counselor at a battered women's shelter who has prior experience in substance abuse counseling. Her passion is miniatures collecting.

Dick is a jurist. He is a jazz fan of long standing and maintains an Internet presence as RememberClifford. If you are also interested in jazz, he invites you to drop by his main website --
RememberClifford's Jazz Pages
---
Follow the links below (click the images) to learn more about our home, community, and the attractions of Southern California. The Home and Neighborhood page and the Where Are We? maps page are a bit slow loading because of the number of large images on them. Be a little patient. We assumed that you would want these images for your decision making.

Our Home and Neighborhood
About Cerritos
Where Are We?

Southern California Attractions
---

Whether or not we wind up exchanging homes with one another, please sign our guestbook or send an e-mail to say hello!

Sign Our Guestbook
View Our Guestbook
---
Dick and Pat Curtis
equity@iname.com
Cerritos, California
USA
---
This page has been visited
FastCounter by LinkExchange
times. Thank you for being one of them.
Site last updated: February 8, 1999
---